Dashboard Charts
Waytobi allows you to visualize dashboard data through graphs, charts, and controls.
In this section we will discuss the following:
1. How to add a new graph
You can add some charts and graphs to your dashboard by following of below steps: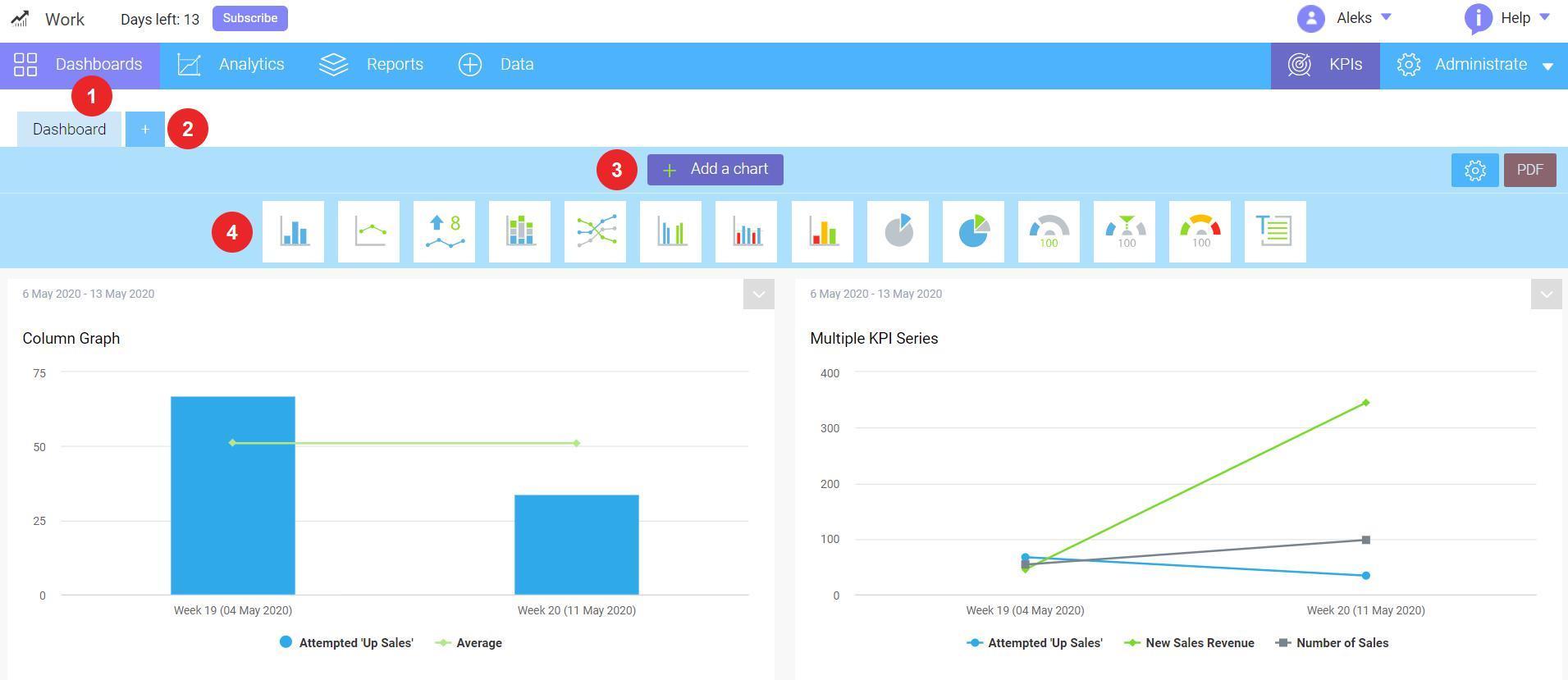 Click the Dashboards tab;
Click + icon to add a new dashboard;
Click the Add a new graph button to add a new graph;
Select a graph or control type from the drop-down menu.
2. How to edit the screen view
After adding a new graph, you will be redirected to graph type settings. The screen has 4 areas: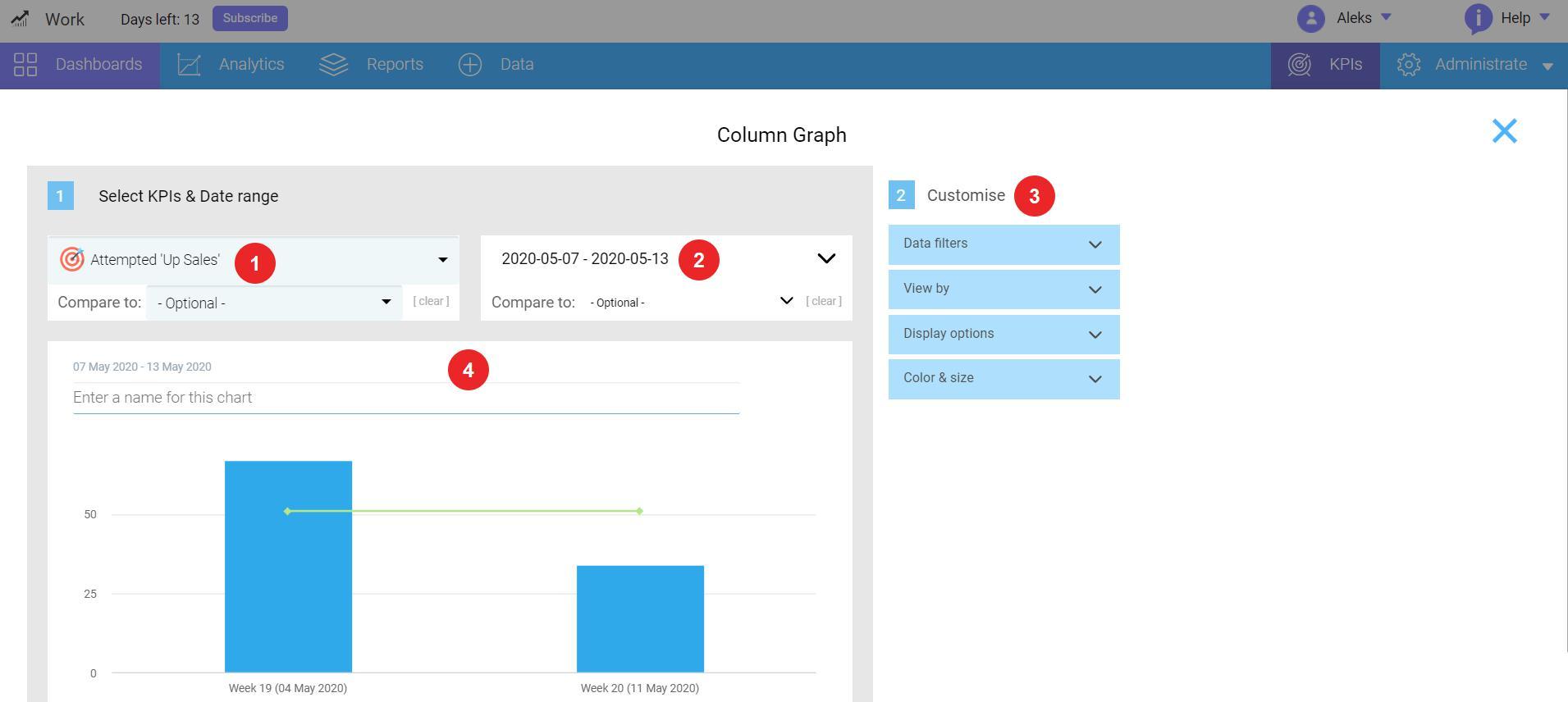 The KPI Selector
The Date Control
The Options Menu
The Preview Window
To set up your graph, follow these steps:
Select the KPI from drop-down menu;
Use date control section to specify the time period you wish to depict on the graph;
Customize your graph view with options menu;
Check the graph on a preview section. If everything is set up, click the Save button.
Note: You can move views in the dashboard by clicking and dragging the header bar.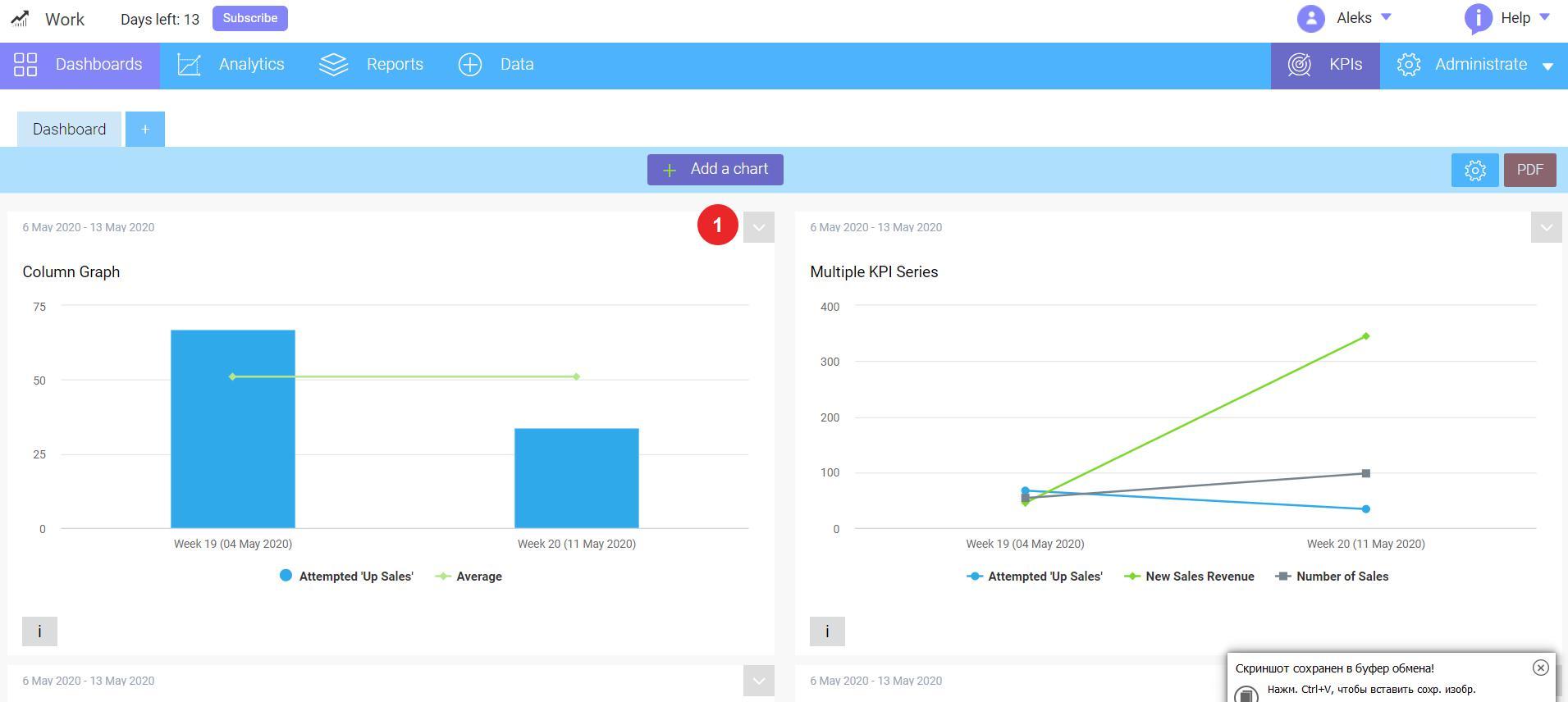 To edit a view, click the Edit icon located on the top right corner;

To delete a view, click Delete icon located on the top right corner.
3. Chart settings
You can customize a chart by editing its settings in the right-side menu. The menu contains the following settings: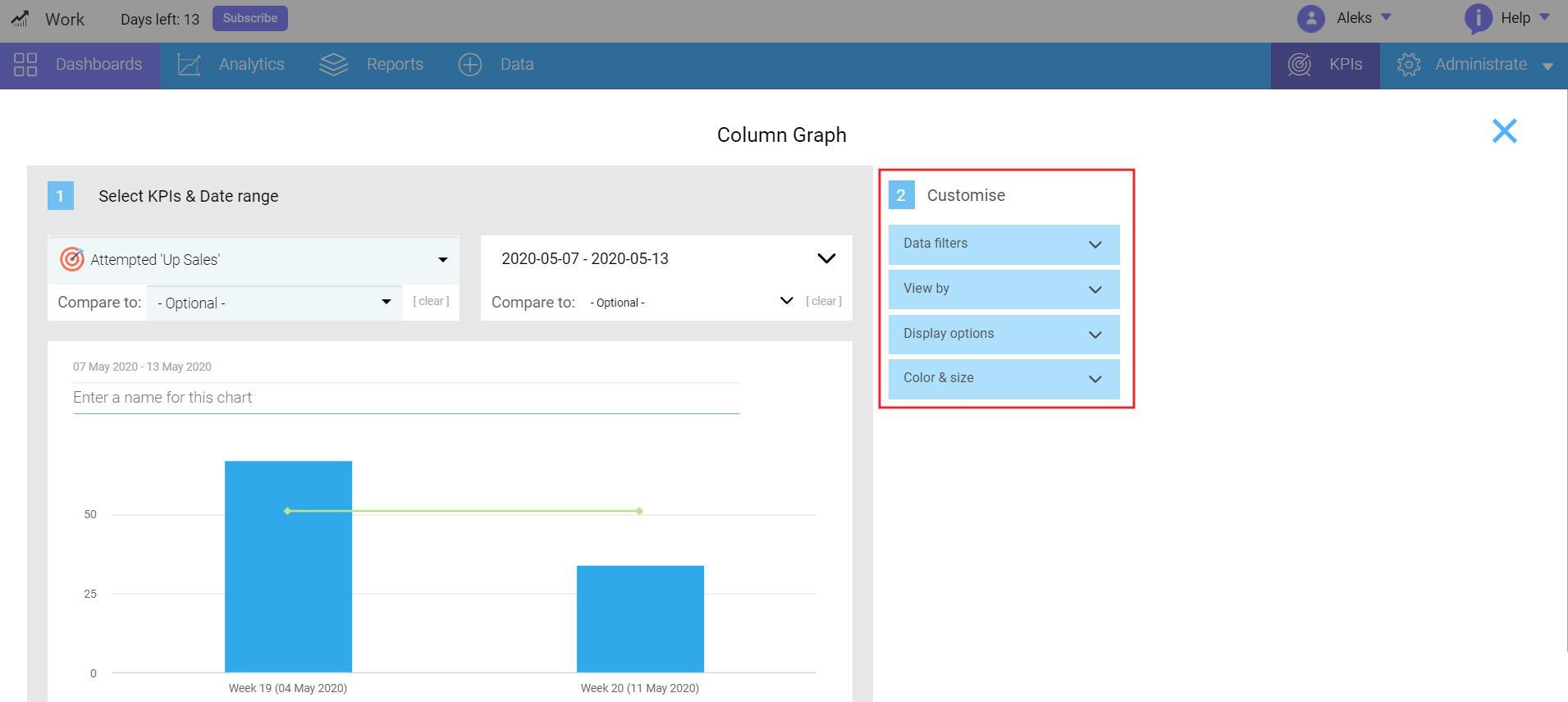 View name - the name of your chart;
Filter by users - filter user accounts that will have access to the graph;
Filter by group - filter user groups that will have access to the graph;
Size - set up a size of the chart to be displayed on the dashboard;
Display by - choose the chart to be displayed by groups or by date;
Frequency - choose the intervals for dates displayed;
Graph type - choose a graph type you want to use.
Additional options:
Colors - customize the Target, Averages and Actual for each view;
Reverse target - flip the target on the X axis;
Show target - toggle to display the target on the graph;
Show average - toggle to display average on the graph;
Use same Y axis - toggle a standard Y axis to compare KPIs;
Reduce Y axis - stretches the graph when values are similar.